The title sounds like I self-immolated while working.  Or I'm big in the porno world.  But, it's actually a play on a slogan from one of my commercial jobs today.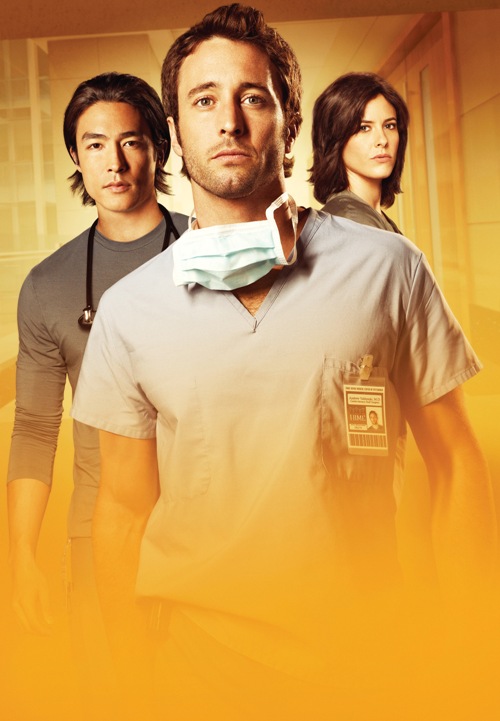 We'll start with the "sizzling" TV part.  Yesterday I shot a quick one-day guest star on the new CBS series, "Three Rivers," which stars Alex O'Loughlin, Alfre Woodard, and Katherine Moennig.  My scene was with the down-to-earth and talented Martina Sirtis (Deanna Troi in "Star Trek: Next Generation" for you VG/Sci-Fi fans).  What an actress.  She had to grieve for 12 hours in character.  The episode was directed by Christine Moore, who directs a lot of CSI.  A very fast talking New Yorker who knows what she wants as a director and how to get it.  Also has a great sense of humor that sneaks up and slaps you on the back of the head! (Episode airs in October.)
I also met Stephanie Erb there, who is represented by both my manager (Darlene Kaplan) and my agent (House Of Representatives).  Apparently we both have the same Hollywood Action Plan.  Quite a funny lady and quite a resume!

Then, this morning, I recorded a few McDonald's commercials at Lime Studios in Santa Monica.  I look forward to seeing these spots air.  It's a breakfast campaign called "Be The Sizzle" and harkens back to the Peter Stacker "Real Men of Genius" commercials.  I will record some more on Thursday.  (And I do plan on posting one of the finished spots when they're done editing them).
The advertising agency was Moroch out of Dallas, Texas.  They were fun folks who liked to play with performance.  Kids, these spots should be quite funny… (Here's a fun radio spot I did back in 2007
Then it was off to Juice Studios (yes, I went from Lime to Juice!) and an industrial session for Lexus.  A room of twenty people!  That's usually a scary sign, but it was a breezy hour session.  (If you buy a Lexus next year, you just might hear me in your car telling you how to work the navigation system.  Feel free to talk back.  It's lonely inside the dashboard.)
Then it was back to my home studio for a Barona Casino spot
So, in retrospect, I guess you could say I was "sizzling" today…  But that would elicit images of me in fishnets and sequins, dancing around my microphone like Bob Fosse.  And we all know I can't dance.