That's right, my celluloid zombies have finally arrived for the masses to feast their eyes upon!
So, a little recap: Two years ago I asked "Resident Evil" fans what they'd like to see in a zombie movie that had me as the villain. They responded beautifully! Then writers Jacob Cooney and Brandon Trenz (the twisted minds behind "Alpha House") incorporated the best ones into a script.
Then The Asylum production company moved us through their development phase… Where all those ideas were stripped out and Joey Lawrence was cast (because his fans love zombies?). 🤔
Then we aired on Syfy! … And then most of you admitted you didn't have cable.😡
Well, now you have no excuse, since "Isle of the Dead" is now available ONLINE!

ISLE OF THE DEAD
Written by: Brandon Trenz and Jacob Cooney
Directed by: Nick De Leon
Starring: Joey Lawrence, Maryse Mizanin and D.C. Douglas as "Dr. Wexler"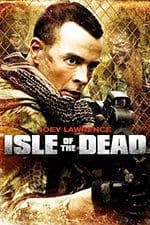 Keep your eye out for a few "Wesker" allusions and phrases… We snuck a lot of those in when we could to make you smile (and so you'd rate it at least 3 stars 😉)
And if Albert Wesker allusions are your thing, be sure to check me out as Adrian in "Apocalypse Kiss!" (And look for a surprise cameo from Steve Blum!)
Found over here:

APOCALYPSE KISS
Written by: Christian Grillo
Directed by: Christian Grillo
Starring: D.C. Douglas, Carmela Hayslett, Tom Atkins, Steve Blum, Tammy Jean, Lloyd Kaufman, and Michael Berryman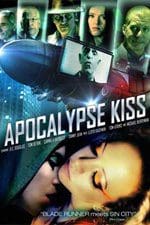 Yes… You will have paid money to see me naked ass. As it should be.
And if you just like seeing me around blood and guts, then check me out as Dr. Perseco with a silly accent in KILD TV!"
Found here:

KILD TV
Written by: Channing Whitaker
Directed by: William Collins
Starring: D.C. Douglas, Astrea Campbell-Cobb, Grace Johnston, and Heather Williams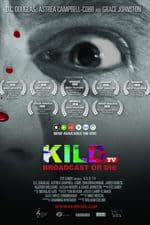 If you like these films, be sure to rate them nicely and to share the links on Twitter and Facebook!
Next up? I have a cameo as a disturbing father figure in "Smartass," starring Joey King – coming out on April 17th!