Steve Zee is not dead.  I thought he was, briefly, but thank goodness, he's not.  The funny thing is, I don't really know Steve Zee that well even though he's been in my life since I was 15. (Man, isn't this the way a writer is supposed to start a good novel?  I feel so literate… Except this parenthetical kinda ruined it.  Shit!)
In 1990 I was doing a play at Theatre of NOTE in Hollywood.  It was Doug Birch's charming Subject To Rewrites and I played God's storywriter in 1935 who descends from heaven to intervene in a bad storyline I wrote for two lovebirds, played by the warm and affable John Storey and the talented and lovely Stacey Havener.  After the show one night, we all went out for a late dinner and too many drinks with some raucous friends of John's who had been in the audience.  At one point, I noticed a man sitting by John who seemed so familiar.  We started yelling across the table about where we might know each other from.  With each guess that failed, we'd reach further back in time… until we both stumbled onto a memory 10 years earlier!  Head tingles ensued!
1981 or '82.  (My pre LSD days are a bit hazy… and paisley).  During one high school summer my mother enrolled me in the Walnut Creek Civic Arts Summer Repertory Workshop for teens.  Over the course of six weeks we took various theatre classes, including acting, dance, vocal technique and scene study.  In the scene study class, we were to rehearse and perform a scene for a final evening at the end of the workshop.  I was lucky and got cast in two.
The first one was a scene from The Little Women.  It was directed by some high school jock who really wanted to beat me up, but settled for humiliating me during rehearsal.  The second was Woody Allen's Death Knocks, where I played Nat Ackerman, a 57 year old Kvetch… Yes, I was perfectly cast.  The other character was Death, who was played by Steve Zee in mime makeup (It's a fine line between "the angel of death" and mimes when you're a 16 year old makeup artist).  These were the rehearsals I loved.  Steve was funny, nice and easy-going.  The director was a girl who had no interest in hurting me.  It was a win-win.
The summer ended and everyone went their separate ways.  Life moved on because nothing we do can keep the damn thing in one place!
Back in that Hollywood restaurant, Steve Zee and I reminisced about the short time we knew each other.  He was now at UCLA studying theatre and dance.  I was living with my actress girlfriend in a studio apartment in Hollywood, acting for free and waiting tables.  He was just as nice as I remembered.  We hugged and parted ways.
Life moved on, my girlfriend moved out and I moved into acting work that paid.
A few months ago I was perusing my old acting school's facebook page (Estelle Harman's Actors Workshop) and saw some people from an earlier period talking about how Tony Zee had passed away.  I was dumbstruck.  First, because I had no idea we both had studied at Estelle's, and second, that he had died at such a young age!  You know, MY age!
It took me 15 minutes to think…maybe I remembered his name incorrectly?  Perhaps a Paisley floating through my third eye was obstructing his first name?  I googled Tony Zee… Hmmm.  Then I googled Steve Zee.  There he was!  He was ALIVE (cue Young Frankenstein)! [And my condolences to family and friends of Tony Zee.]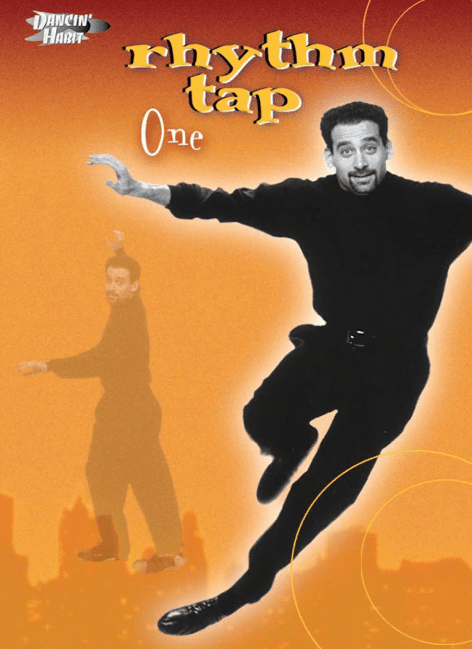 Not only was he alive but he was having the time of his life.  He had become a world class tap dancer.  He had performed with tap luminaries such as Gregory Hines and the Nicholas Brothers, produced several DVDs and had even been a dancing Hershey's kiss (okay, so I'm personally tickled by that last one.).  When not teaching or choreographing, he was still traveling the world performing.  I sent him an email telling him how happy I was that he was still alive.  He wrote back and asked I never contact him again.  No, that's a lie.  He was amused.
Last night my girlfriend and I went into Hollywood to watch him perform with a fun jazz trio (Louis Durra, Domenic Genova and Aaron Williams) at the M Bar (where my alter ego, Lance Baxter, offended many…) and he was wonderful to watch!  Funny, talented and gracious (bringing on an amazing guest tap dancer, Sarah Reich).  It was a classy evening that harkened back to the early 60's dinner shows.
And while I drank my third $12 key lime martini (me love sugar), I couldn't help feeling like a 15 year old time traveler spotting a fellow time traveler on stage.  Sure, the bodies morph (like a bizarre biological claymation experiment) and the mind takes some personality nicks and emotional dings when rocketing 30 Earth years in the blink of Chronus' eye. But the essence is always there.  And though we really don't know each other, it's nice to see familiar faces when the landscape gets strange and the horizon seems closer.
Learn more about Steve Zee, his classes, DVDs, and shows: SteveZee.com