When Gamers For Sandy Hook asked me to offer my time for a "Skype Date" with the highest bidder, my reliable whoring instincts told me to say yes. I had no idea that a bidding war would ensue.
For those who are confused (as most are when reading my blog) I came out in support of Gamers For Sandy Hook – a fundraising drive for the Sandy Hook PTA (of the school that endured a crazed gunman nightmare) – a few weeks ago by posting this video:
I then said yes to a request to auction off my time for a Skype date to help encourage more donations. But very quickly two ladies took the lead and monetarily battled it out up to the deadline on Friday. Between the two of them, the average $10 donation ballooned into the hundreds, pushing the tally over $3000. (They only have $2000 more to go!)
I was so impressed (and flattered) that when it was over I offered to do two Skype dates – one for runner up Yossi (pronounced Josie) Flores and one for the winner: Christine Panchuk.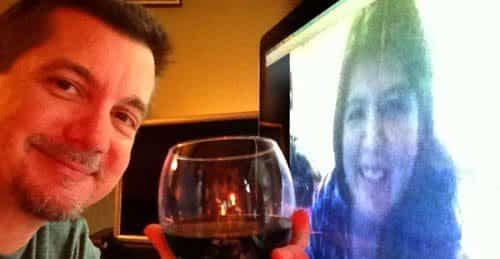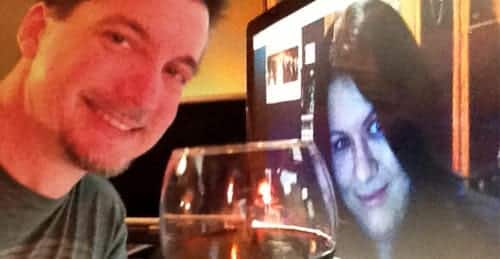 Now, I'm not one to Skype and tell, but I enjoyed both dates immensely! Both ladies are aspiring artists in various realms and both have lovely hearts. If you have a chance, click on their names and send them a "thank you" on twitter for helping out such a great cause.
And don't forget to visit Gamers For Sandy Hook. Their charity drive is still happening! Help them get to $5000!
[Yes, I love my Rolling Rock t-shirt.  It's a comfie blend fabric that makes my pecks look bigger than they are.  How 
Bill Livingston
knew I would wear it for these Skype dates is beyond me, but it scares the hell out of me.]