I was excited to share my day with you… That is, until I was reminded by a director that I was under an NDA – Non Disclosure Agreement – and wasn't allowed to write about any specifics… Well, that sorta sucks.
See, today was a great video game day!  I'll try to recount it while remaining faithful to this evil, restrictive, non-compete-clause-ugly-cousin of legalese silliness.
It started with going into Burbank to [redacted] studios to record a short session of straggler copy for a major new role in [redacted].  Working with the wonderful Ginny McSwain and [redacted] studios folks.  The parent company, [redacted], had also hired me for another major role in the expansion pack version of the just released  [redacted], so they added that session on afterwards.  A wonderfully textured role — and the beauty of working for Ginny is that she requires good, real acting, not presentational VG acting like a lot of anime.
The only hitch was discovering what type of voice they wanted (this was one of those great gigs where I was hired off of my resume and past work without auditioning).  While on the phone to the producers in [redacted], we discovered that they wanted him to be British.  Well, I do British, but only based on fleeting memories of jobs past.  If hired specifically for it, I usually have to brush up – and most VG producers want a "slight" British accent anyway.  Now, I have an amazing memory in the short term.  But… it tends to creatively "fill in blanks" in the long term!  (I blame my high school LSD trips in the early 80's).  This can make for a British accent of an expat who settled in America a decade or so ago!
I stepped back into the booth and, aside from some "a's", seemed to pull it off.  And I did this while being interrupted by two fire alarms!  The studio is by the Station Fire in Burbank (perhaps you've heard of it – it's where 150,000 acres burned, sending a cloud all the way to Colorado) and, even though we're far from danger, the fact there was a fire alarm was, well, alarming!  Out of the building.  Back into the building!  (A snotty-nosed kid with sticky fingers and a penchant for red levers was to blame.)
The session ended with the requisite 12 pages of battle cries, screams, efforts and anything else that can satisfactorily shred the voice.  It sorta feels like the [redacted] production company is wringing out the last pennies of voiceover talent from the vocal chords.  Regardless, it was two session fees for one 4 hour session – a good day in a voice actor's book and I am always grateful for work.
I was in my car, fantasizing about going home for lunch and a nap (9  hours of Poker from Labor Day was taking it's toll), when my phone alarm went off… I had forgotten I had booked another video game session at Cup Of Tea Productions in Burbank!  I was already near my house.  So, enough time to return some emails, then race back to Burbank, grab a Quarter Pounder with cheese (believe it or not, the oil and cheese helps a thrashed throat for a few hours – and I say this regardless of the fact I just did 5 commercials for them!) and make it to my 3 o'clock!
The good thing was that I absolutely love going to Cup Of Tea Productions.  Danni Hunt and Lainie Bushey are two great ladies who run their place more like a coalition of friends rather than a business hierarchy.  Real people in Plastic Town.
I inhaled my artery hardeners, then ran inside.  I had no idea what character or game I was there for as it had been a month or so since I last recorded there.  I feared it would be another warrior character who screams and kicks ass — and thrashes vocal chords… Huzzah! I was in luck.  It was the character of [redacted] who is cruel and mean, but no fighting efforts.  Why would he?  He's just a [redacted]! It's for a new game coming out in 2010 called simply [redacted].  It looks amazing.  And I discovered I was acting opposite the prolific Liam O'Brien who directed me in Resident Evil 5.  A fun coincidence.  It's directed by Wendee Lee, who is also a phenomenal voice actress.  But more importantly, a real joy to work with.  The producer, [redacted], was also quite nice.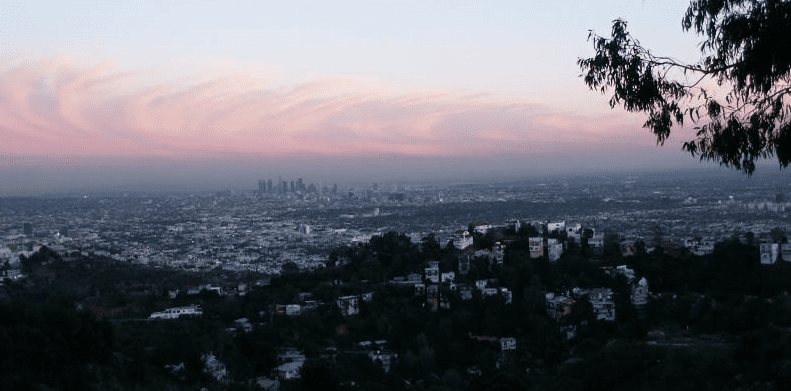 By 5 o'clock I was on the road, nursing a raw throat.  The remnants of the Station Fire haze receded behind the trees as I sped up the road to my home in Laurel Canyon.  Just then, I felt a wave of gratitude for a career that keeps sustaining me… Or was it just some bad indigestion from a  hasty lunch I had at [redacted]?