Get your custom voicemail greeting here!
Now you no longer have to be unfairly critical of your own voice in your outgoing voicemail greeting. You can add a dash of Hollywood sizzle instead while also joining the future of philanthropy!
Below you can order $50 voicemail recordings for simple scripts! Yup, a Hollywood voiceover guy for the price of dinner for two.
In order to draw attention to Kiva.org, I have created this inexpensive way to get customized voicemails. Though inexpensive to you, they do require my time and effort. Therefore, voicemail greetings need to be paid for in advance ($50 by credit card or Paypal).
After your script is sent (Must be under 500 characters) and payment made, I'll record your voicemail greeting within 48 hours (72 over weekends) and post a zipped file online that will include:

• 1 MP3 file
• 1 48k WAV file
• 1 8k WAV file
(It's up to you to get that onto your system. You can try services like YouMail.com.)
IMPORTANT: Scripts are not recorded until payment is received.
(Also, each voicemail message must be a new order form/payment.  If you write several messages in one script, it will arrive as one file.  And you video game fans – I cannot do trademarked characters like Wesker.  No exceptions.)

Note: It needs to be under 500 characters (including spaces).  If you need something longer, you'll have to email me directly for a regular quote (starts at $250).
If you are not redirected to the payment form after submitting your script, first
check above and see if there is a required field you DID NOT fill in
.  If all is correct, please send an email to vo[at]dcdouglas.com with your script, as well as
 go here and make a payment
.
Now… What will you do with the extra cash, you ask? Good question, person who senses a string attached. All I ask is that you visit Kiva.org and check out what they do.
Then open an account (you can do it for as little as $25) and JOIN MY KIVA TEAM!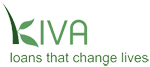 Kiva
 is a non-profit organization with a mission to connect people through lending to alleviate poverty. Leveraging the internet and a worldwide network of micro-finance institutions, Kiva lets individuals lend as little as $25 to help create opportunity around the world.