After I finished performing the script, I stepped back from the microphone, disgusted with myself.  My performance was weak, vague and just plain sucky.  It's a day where I wonder how I've made a living for this long doing something I'm just not that good at.  Then the director switches on their "talk-back" button.  The engineer and producers are laughing in the background and the director tells me I was perfect.  They love me…  What the hell just happened?
Well, in some cases, it can be the result of a chemical imbalance brought on by the inheritance of the "great sex/bad relationship" gene.  Chalk it up to your parents following through with their unhealthy attraction (crazy does love crazy), allowing their respective recessive genes to commingle, then whacking your life upside it's head.  Repeatedly.  Forever… Or until the Prozac kicks in.
But in most cases, it's the result of too much coffee and just enough time in the business to fall into the "second-guessing" syndrome.  This syndrome is brought on by Rumsfeld's "unknown unknowns" and prolonged exposure to the fickle tastes and desires of the unseen "suits" behind the voiceover job.
For instance, I auditioned for a regional Mercedes Benz campaign a few years ago that was a semi-spoof of the television show Twin Peaks.  I used a voice that was similar to "the giant" who appeared in Kyle MacLachlan's dreams.  I booked it and we recorded four radio spots.  Here, have a listen:
Well, a few weeks after the spots started running, they held another round of auditions for the campaign.  My agent called them to ask "WTF?"  Apparently someone up the corporate chain found my character too "gay" sounding. (I guess homosexuals shun Mercedes in favor of the Prius or something.)  My agent suggested they have me rerecord but direct me to use less boa and sequins in my performance.   No dice.  The "suits" didn't believe that a voice actor could change their, um, voice.  I was replaced with a Carls Jr. knock-off sound.
I bring this all up because I had a "bi-polar voiceover day" on Monday and thought I'd share my disease with you.  Excuse me, syndrome.  It started out great with me recording a new video game for [REDACTED] called [REDACTED].  (Ahhh, NDAs.)  It should be a very fun game.  I was excited to work with Taliesin Jaffe (the director) since I had heard a lot about him.  The session was a breeze and he was a joy to work with.  He's knowledgeable, efficient, has a cool blue 'do and is nice as all get out.  This would be the high part of my bi-polar cycle.
The low swing came with finding out that I had been replaced in Dragon Age: Origins – Justice.  I'm used to being edited out of TV shows and films for time or plot purposes (see Cutting Room Floor) but it's rare in the voiceover world.  And I felt doubly like a dufus for having promoted its release during the last week.  (It could've been worse if not for that sinister NDA that prevented me from talking about it earlier!)
By 3:00 pm I was coming out of my depression because the director of Dragon Age, Ginny McSwain (who rocks the Casbah, by the way) replied to my email and clarified what happened.  Apparently I was one of the first to record an embodied spirit for the PRC and the "suits" later determined that they wanted authentic Brits to voice them.  I was starting to feel better.  But then…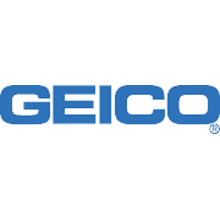 GEICO called my agent to book me for a new campaign!  Not as large as the last two I did for them, but still a national TV campaign – and a hysterical one!  (God bless you, GEICO…) Now I was back to manic.
And then I noticed something strange.  Wherever I went, women seemed to be attracted to my bi-polar career high.  Then it hit me; it seems a voiceover day like the one I was having mimics the "good sex/bad relationship" gene… As a result, I became a beacon for all the other "crazies" out there…
So, I guess, if I'm to be honest with myself, this blog post is not as much about voiceover as it is about "How I Learned To Stop Dating Crazy Women and Start Having A Crazy Career"… Or something like that.  What do you want from me?  I have a syndrome!