11/30/12 UPDATE: If you have a blog long enough, many things will come full circle! I am now back at Abrams Artists Agency and working again with Mark Quinn and the gang there!
ORIGINAL POST: My voice and my body have never liked each other. When my voice wanted to project strength, my body grew tall and skinny. When my voice wanted to turn on the Barry White sex-tastic sound, my butt would barely hold up my pants. When I was 19, I sounded like I was 40 but looked like a 16 year old anorexic.
This, of course, made me a double-threat… To both careers I wanted.
On-camera agents would send me out on "troubled teen" auditions.  In the room, I'd open my mouth and the casting director would look uneasy, fearing a demon had possessed me.
On my other career path, meeting with voiceover agents was a futile exercise. No matter how low and textured I sounded, they couldn't get past "Opie" standing in their booth. They'd send me off with class recommendations and a binky.
I never did take their class suggestions. Instead, on my own, I racked up as many commercials as I could while sucking the hell out of that binky.   In the meantime, I eeked out a small on-camera career playing characters where a baby face and a middle-aged voice worked well – assholes, geeks and lawyers (with gay being a 50/50 option).
When I finally had a demo I was proud of, I tried the whole voiceover agent submission game again. This time, I had sent my CD with a cover letter explaining that "I just had my breast implants removed" and that it had a marvelous affect on my voice. I thought surely some agent out there would get a laugh out of it.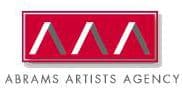 Mark Quinn was such an agent. He "got" what I could do, as well as my humor.   I signed with Abrams Rubaloff & Lawrence (ARL) and was off to the races.   I really have to give credit to Mark for giving me entree to a lucrative voiceover career.  He was supportive and tenacious.  Eventually Mark moved over to Abrams Artists and Associates and brought me with him.
After eight years together, Mark took a hiatus from the biz.   His protégé Bradford Bricken, a wholesome guy from Tennessee, took over. Bradford is the kind of guy you can't help but like. He can score coke and a hooker for you within 30 minutes AND book the hotel room… Wait, sorry, that was an on-camera agent of mine. No, Bradford just has an innate ability to keep things real, calm and genuine.
So when Bradford decided to start a scale department over at Special Artists Agency I jumped at the chance to follow him over.   At SAA, things got even better.  And when they got worse (a la FreedomWorks/GEICO) the guy stood by me and helped me laugh off the smear campaign. He's truly a good man.
Then, last week, I got the news that he wanted to move his career in a producing/literary direction and would be leaving SAA. If he had been most any other agent, I might have been a little miffed. But not with Bradford.  On the contrary!  I was very happy for him. Genuine people have that affect on others.  Whatever he focuses his time and talent on I'm sure will turn out to be a smashing success.
But now, after a whole decade, I was faced with finding a new agent. I wondered if I needed to get my breast implants put back in… To my surprise, getting meetings with the kinds of agents I wanted to meet with was effortless! It was a quick process and, though all the meetings were excellent, I immediately felt at home with AVO Talent.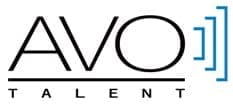 AVO Talent is a new agency that was formed when long-time-industry-respected Sandy Schnarr and former CESD agent Peter Varano joined forces.
Near the end of the meeting I brought up the cover letter I used in my first voiceover agent mailing ten years earlier — including my implant removals — and asked what they would have thought of it.   Before I could finish describing it, they were all laughing and asking where my scars were. I explained that they were under my armpits, along with my nipples. More laughter. "But now I love jogging," I said, gesturing how the arm swings caused some friction.
That was it.   We could've been in my living room having cocktails and pigs-in-blankets (I love pigs-in-blankets).  I was home.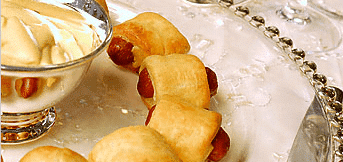 Peter Varano handles commercials, Sandie Schnarr handles cartoon and interactive and Joyce Castellanos handles trailers and promos.  The House of Representatives agency handles my on-camera.